My goal is hopefully get a laptop, travel around, keep feeding myself and the family but mostly, to keep drawing nonsense of a living! Whichever tier you join helps.
Thank you for the support!!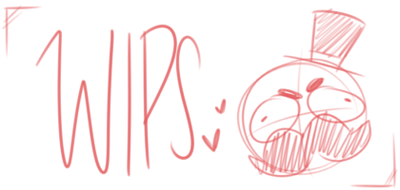 access to these WIPs; Fanart, Original
A video cover art sneak peek before it uploads!
Early access to any work before upload
Animatic Progresses+Exclusive Book pages
Animatic Frames
Exclusive Story illustration/content
Exclusive Book pages before release
A quick simple sketch from me!
$10 or more per month ∙ only 8 left
Howdoyouputupwithasillybean?? . v .OCs? Fav Character? Consider this as a huuuuge thank you for appreciating my work and giving your ongoing suggestions ^^